We believe in the power of community and collaboration to continue our journey towards adolescent prioritisation. We would like to thank all our partners and supporters for working towards adolescent and youth participation as well as community building. The names of organisations mentioned below is not exhaustive as we continually work towards growing the community!
10to19 Funders and supporters
Bill & Melinda Gates Foundation
Dalyan Foundation
Marr Munning Trust
David & Lucile Packard FoundationMala Patel & Anjana Nayak
Anonymous Donor
Bank of America
The Children's Investment Fund Foundation
DMI Finance
DSP Investment Managers
Fidelity Asia Pacific Foundation
Fondation Chanel
GMSP Foundation
Kiawah Trust
Max Foundation
MCKS Trust
Prema Balakrishnan & Sivasankar Kathirithamby
Ravi Yadav
Tata Trusts
Tree of Life Foundation
USAID
VIP Industries
Vinati Organics Ltd.
WE Trust/ING Foundation
We also thank our Community of Practise, our NGO Partners, and collaborators for supporting and prioritizing our work towards adolescents, young people and gender equity
Anubhuti Trust 
Needs
Restless Development
UNICEF Yuwaah
Change Alliance
The Udaiti Foundation
Studio Subu
Databoom
Dhwani IRS
IDEO
Lightful Foundation
IIPHG Indian Institute of Public Health – Gandhinagar
LetsEndorse
Salaam Bombay
Bharatiya Yuva Shakti Trust
Antarang
Alohomora
Urja Trust
Centre for Mental Health Law & Policy
Chambal Media
Pratham
Aangan Trust
Center for Catalyzing Change
Child in Need Institute
Quest Alliance
Aravali
Magic Bus
Pravah
Praxis
The YP Foundation
Breakthrough
Educate Girls
Population council
Population Foundation of India
change.org
EnterChange Innovations
Girl Effect
Graam Vaani
IPE Global
Jharkhand Rural Health Mission Society, Government of Jharkhand
Milaan
Ministry of Health and Family Welfare, Government of India
UNICEF
WHO
Yuvaa
The Youth Advisory Groups represent a set of young leaders from across India who advise our work around centering young people as critical stakeholders for change making and advancing access to contraception
Naveen Kumar
Naveen Kumar is from Jamshedpur, Jharkhand where he's been working with an NGO called People for Change for the last 2 years. His areas of expertise are conducting sessions on Gender, Menstrual Hygiene, SRHR, and Mental Health. In these themes, he has worked with adolescents, children, women and LGBTQIA+ community members.
Shukti
Shukti is a second year BA English student studying in Azim Premji University, Bangalore, Karnataka. She is affiliated with a nationwide autonomous youth network on adolescent health advocacy called STEPS (Stepping Towards Enhancing Policy Structures) through which she engages in initiatives to inform India's National Adolescent Health Program at her state/province level as well as at the national level. She is an advocate of adolescent mental health as well as sexual reproductive health rights.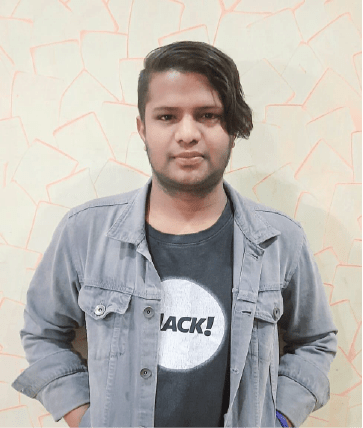 Modampuri Rakesh Raju
Rakesh, recently finished his under-graduation from Osmania University with Bachelor's of Arts (History, Political Science & Public Administration). He also holds a Diploma in Civil Engineering and has three years of teaching experience. He is currently working as a Youth Coordinator in Hyderabad with a Youth Development Organisations called "Rubaroo", which mainly works on Gender, Interfaith & Youth Development Activities. He is a Co-Founder of Young Zoomers Club, an online youth space, supported by holloways.org based out of Oxford. He is an advocate of Dialoguing, Gender Sensitization & Sexual Reproductive Health Rights.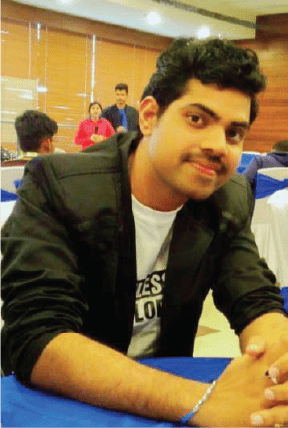 Jay Prakash
Jay Prakash is currently pursuing Masters of social work from Patna University. He has been working in the development sector for last four years in various local and national organisation. He was associated with Restless Development as a youth Accountability Advocate on youth-led accountability programme for SDG 5 & FP2020, where he worked to understand young people's knowledge, attitude & practice toward sexual and reproductive health, information & services. Along with his network of changemakers, he has documented the voices & lived experiences of 500+ young people in the community. He leads various campaigns and awareness events for youth related issues.
Tanaya Das
Tanaya is from Begusarai, Bihar. She is pursuing B.A. LL.B from Chanakya National Law University, Patna, Bihar. She is interested in exploring themes such as human rights, social inequity and sexual and reproductive health and rights.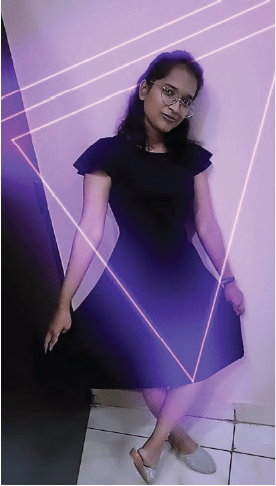 Twinkle Singh
Twinkle belongs to Amethi, Uttar Pradesh. She has completed her post-graduation with a Masters in Social Work and is currently working with Sehbhagi Sikkshan Kendra, Lucknow as a Project Associate on Disaster Risk Reduction collaboration with UNICEF.
Manish Mitawa
Manish Mitawa (Saini) lives in Viratnagar, Jaipur, Rajasthan. He has completed his Post Graduation in Economics from Rajasthan University and is currently pursuing Masters of Social Work from Open Kota University, Jaipur. From Green Village Development Projects to strengthening women empowerment, working on human rights and establishing dimensions of Low Carbon Technology, he has had the opportunity to work on many social issues. He reached out to 1300 youth with SRHR information and has organised Door to Door Campaigning, Signature Campaigning, FGD, Key Person Interview. He received a block level award by the SDM for his work on bringing awareness in the society.
Vaibhav Gaur
Vaibhav is a fourth year law student at Dr. Ram Manohar Lohiya National Law University, Lucknow and has been associated with thee development sector for over 3 years. He has been a 'Know Your Body Know Your Rights' Fellow at The YP Foundation where he facilitated sessions on Comprehensive Sexuality Education. He has also been a 'Jabardast Jagrik' at Commutiny-The Youth Collective wherein he designed a program on Menstrual Awareness and Sustainability and implemented it in a community for 6 months. He has been a Fellow at YouthKiAwaaz MHM Action Network, Campus Catalyst at Boondh, and Changemaker at 'It's Possible Campaign' of PHIA Foundation. He, at present, is also a Gender Champion at his University and is an upcoming UNLEASH Talent 2022.
Uma Sivvala
Uma is from Hyderabad who has done her MBA (Human Resources) and is currently working in Rubaroo, a Youth Development Organization based in Hyderabad that works with young people and educationists, inspiring leadership for social change since 2013. Uma has been part of few programmes which made her journey more interesting to learn and work with young people. She facilitates sessions on gender, life skills and leadership programmes.
Sourav Saktel
Sourav is from Howrah, West Bengal. He is currently pursuing his Bachelors in Social Work from IGNOU. He is a Founder of a youth development organisation in West Bengal called "Engaging Learning Creating", which mainly works on engaging youth so they learn to create a better future to live in. He successfully conducted a project government schools where he taught about issues such as Child Sexual Abuse. He has 6 months of experience as an Awareness Manager in Blood Connect and 5 years of teaching experience, along with 6 years of experience volunteering in various organisations such as Samaritan Help Mission, Rashak Foundation, Pravah, Blood Connect. He loves facilitating safe spaces for young people, working with the aim to make a safe and better future to live in.
Sekulu Nyekha
Sekulu Nyekha is a young indigenous feminist from Nagaland. She heads the project Feminist Futures India in partnership with CHOICE for Youth and Sexuality. The project works on addressing issues of Sexual and Reproductive Health and Rights of youths in India, primarily rural and indigenious communities. She is part of 120 under 40 The New Generation of Family Planning Leaders by Bill and Melinda Gates Institute with support from Bayer. She has twice been awarded the Youth Trailblazer Award at International Conference on Family Planning. Sekulu uses storytelling to advance her advocacy work and actively engages with young people to be part of decision making bodies. She also works as a research and communications consultant.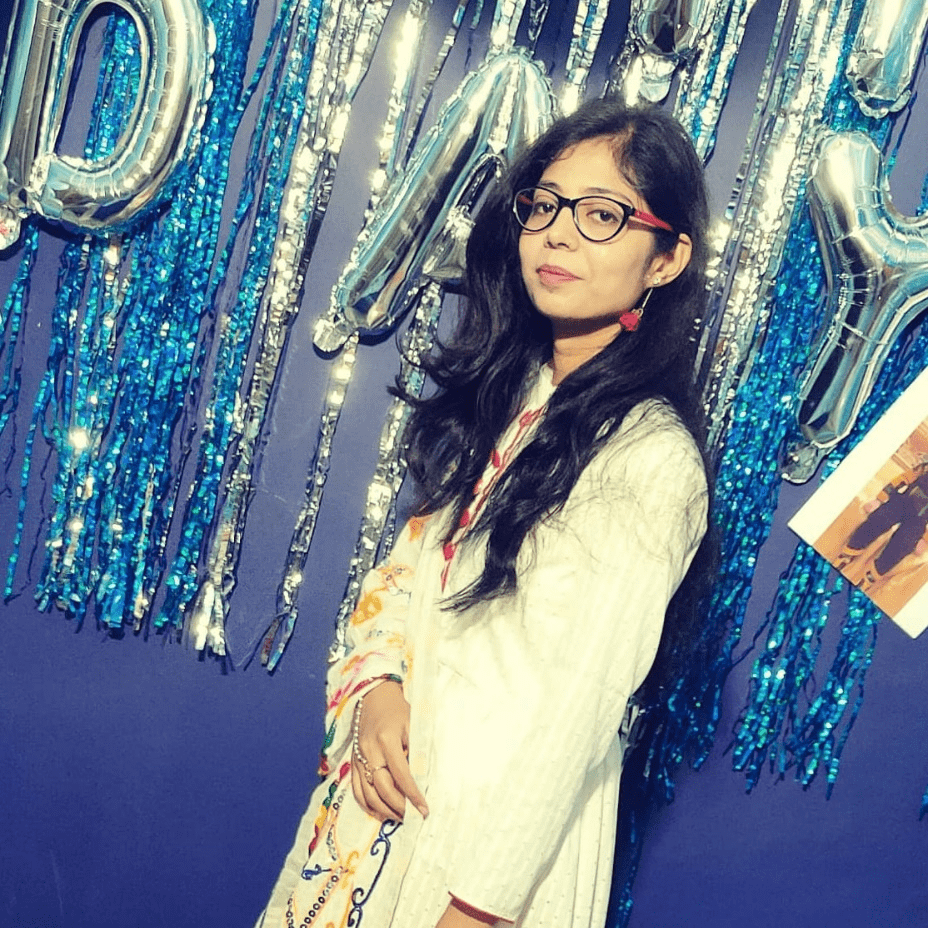 Madeeha Mashhood
Myself Madeeha Mashhood from Moradabad, Uttar Pradesh I have done my masters in Early Childhood Development from Jamia Millia Islamia Block Placement in Mobile Creches at Narela and Community visit in Jasola, New Delhi. Currently working as a Child Educator in Moradabad. Hobbies: Reading, exploring new things, travelling, acting and dancing
We applaud the efforts of adolescents and youth from across the country who continue to drum up their voice and be advocates on the issues that concern them
Ayushi Burman
Saba Rehmani
Shempu Kumari
Phula Kumari
Beauty Kumari
Dimpymoni Dutta
Anisha Sharma
Arif Ali
Anshureema Kumari 
Babita Besra
Babli Tirki
Binita Lohar
Deeparani Bagali
Holikaku
Ishika Kumari
Kavita Kumari
Maala Gorai
Paano
Pooja Kumati
Punam Kumari
Puja Kumari
Rabiya
Rani Kumari
Reena Kumari
Ritu Besara
Rupi Kisku
Sajni Mayandi
Sakina
Sangeeta Dungdung
Shama Pravin
Shamta Kumari
Shempu Kumari
Sujata Jyotishi
Sunita
Vina Kumari
Priyanka
Shika Kumari
Shobha Kumari
Arati Berva
Anjali
Avani
Chena Gujar
Guddi
Juli Kumari
Jyoti
Kamli
Krishna Jadav
Lalita
Mahak
Mausam Jat
Mausam Jat
Muskan
Naraj
Nikita Jadav
Niranta
Nisha Jadav
Nitu Berva
Priyanka
Punrekha
Rekha
Rupkumari
Somiya
Soniya Gujar
Soniya
Suman Gujar
Suman
Sunita Jaat
Upasana
Vinita
Wahida
Binod B. Singh
Arati Kara Mudi
Sheela Mahato
Puja Kumari
Sangeeta Dungdung
Rupi Kisku
Sita Kumari
Urmila Hembrom
Punam Kumari
Pano Maroandi
Shobha Kumari
Bably Tirkey
Essika Kumari
Karuna Ekka
Kavita Kumari
Sujata Jyotishi
Rabiya Khatun
Punam Toppo
Sheela Mahato
Sujata Jyotishi
Priyanka Murmur
Deepa Rani Bagti
Bina Mahato
Babita Mahato
Sujata Jyotishi
Amita Kumari
Sangeeta Dung Dung
Akash Mahto
Juhi Baraik
Pankaj Sahu
Vikas Porte
Lalita Kumbhkar
Arun Das Manikpuri
Sumit Kumar Patanwar
Lokesh Kushwaha
Raj Nayak
Essika Kumari
Balku Oraon
Chanda Kumari
Pushpa Kumari
Puja Kumari
Pintu Lohra
Namrata Sahu
Noor Habib
Saba Rehmani
Rani Kannaujia
Shreya Yadav
Kajal Kannaujia
Vikram Kumar Bairwa
Sunita Sondhiya
Rekha
Om Prakash Meena
Himalika Sharma
Mausam Kumari
Kahkashan Parveen
Radha Kumari
Sonam Bharti
Priyanka Pandey
Jwala Kumari
Puspa Kumari Yadav
Nikita Kumari
Sitara Shabnam
Namita Tudu
Afsana Khatun
Majda Khatun
Kumari Shalini
Ashraph
Poonam
Mousumi Khatun
Renuka Murmu
Salma Khatun
Sabitri Kumari
Manju Hasda
Sahebmuni Murmu
 Alima Khatun
Rumanwa Yasmin
Kakoli Konai
Priyantara Bharti
Priyaswara Bharti
Abhinandan Gopal
Priyanka Kumari
Komal Fale
Sowmya Jayaraman
Aarini Sharma
Rehnuma Parveen
Tanhar
Sohail Sarber
Savita
Sita Kumari
Punam Kumari
Sangeeta Dungdung
Shobha Kumari
Kavita Kumari
Bably Tirkey
Rabiya Khatun
Rupi Kisku
Urmila Hembrom
Essika Kumari
Puja Kumari
Karuna Ekka
Deepti
Nirmita
Join the 10to19 community and help transform lives. Write to us at
To know more about our work